As of 1st July 2014 it became a legal requirement that all fabricated structural steelwork delivered to site must be CE Marked.
To comply with the new regulations, only steelwork contractors with an Execution Class equal to that required for a project should be considered.
It is illegal for a steelwork contractor to deliver fabricated steelwork items to site unless they hold the required Construction Products Regulation (CPR) and Factory Production Control (FPC) qualifications as well as a Welding Quality Management System (WQMS).
These technical requirements cover all structural steelwork items including balconies and staircases.
We are pleased to announce that we are fully compliant to produce load bearing and welded structural steel components up to Execution Class 2 according to BS EN 1090-2:2008+A1:2011.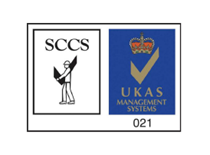 If you have any queries regarding CE Marking please contact our Compliance Manager Simon Rowlands.